In the past few years, the formula for responses to new BMW M vehicles has been pretty predictable. The standard car first appears, and we are all mildly shocked by its provocative and daring styling. A few weeks later, the additional BMW M Performance Parts appear, and we typically would like to wash our eyes in hot, soapy water to make sure that what we just saw is permanently erased from memory.
With the fresh M2, however, things have been a little bit different, in part because some employees at TG are rather fond of its chunky appearance and chipmunk cheeks. These innovative M Performance Parts, however, have unquestionably met the regular brief. Just take a look at what they did to the M2.
With  carbon air intakes up front and a front splitter, the exterior is primarily made of exposed carbon fiber reinforced plastic. There are side skirt attachments, mirror caps, and some strange stick-on parts behind each wheel along the side. There is also a roof spoiler, a carbon rear diffuser, and the now-standard titanium exhaust system in the back.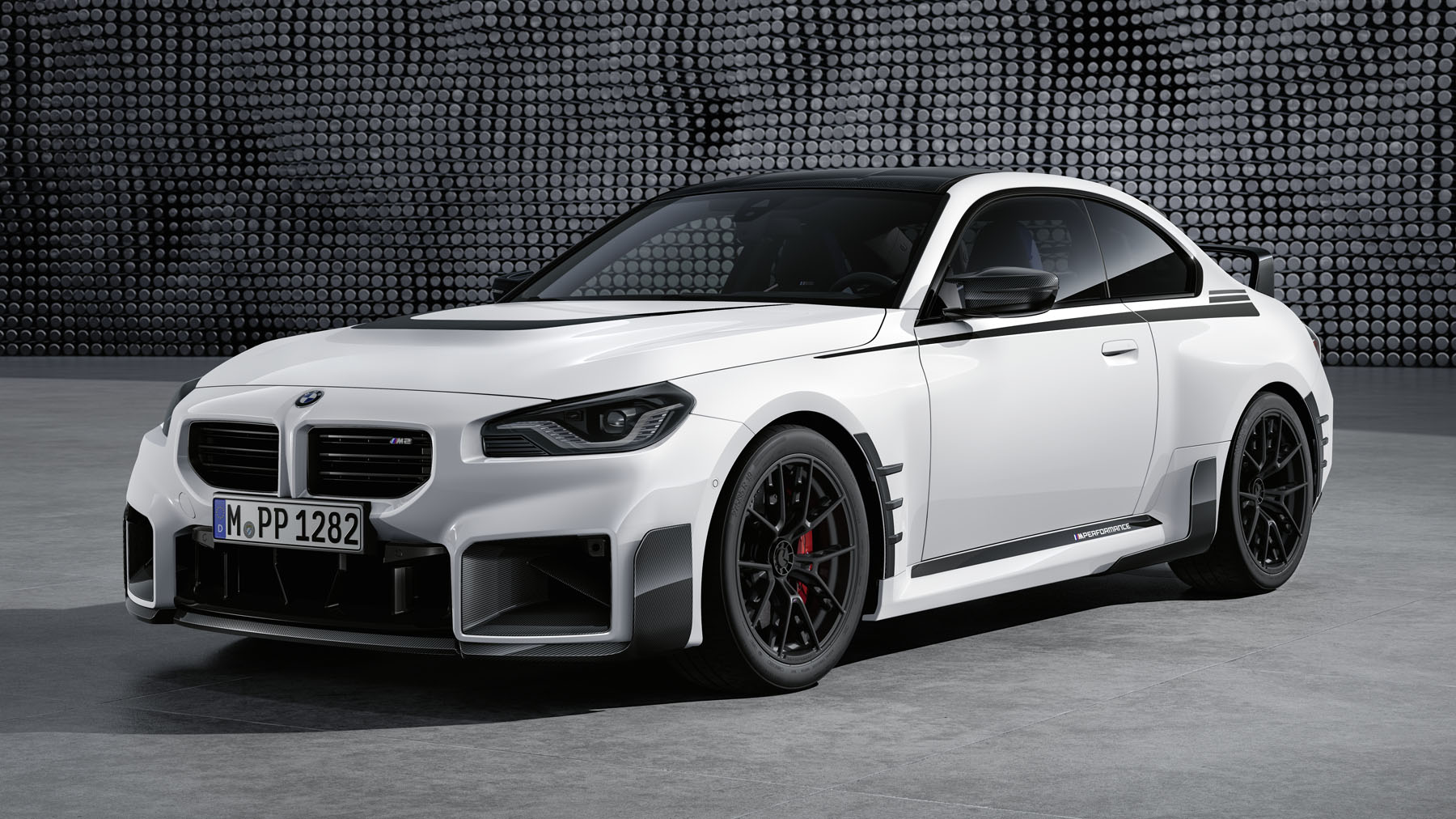 According to BMW, the exhaust has "distinct racing-car acoustics" and is 8 kg more lightweight than the conventional M2's. The M Performance suspension, which is completely adjustable and lets you reduce the ride height by up to 10mm, is the next option.
BMW will offer you forged wheels in bronze and black, as well as a "M Performance tow strap" and "M Performance antenna cover" to really finish the look, even though there is no additional power available.
In any case, the interior features a lot of Alcantara and carbon fiber, along with an armrest, new knee pads, and an exclusive "M Performance steering wheel Pro." The latter features larger thumb rests, slightly flattened bottom sections, and even thicker Alcantara grips. The carbon fiber shift paddles, carbon fiber sill plates, and unique velour carpets are additional features.