Electric Vehicle Sales Surging as Overall New Car Sales Fall
In the final quarter of 2021, Americans purchased 21.3 percent fewer cars than in the final quarter of 2020. However, they purchased 72% more electric automobiles.
As per the Department of Transportation statistics, electric cars continue to constitute a modest proportion of cars on American roads – just under 3% of the total. They are, however, becoming more prevalent. In the previous quarter, electric vehicle sales accounted for a record 4.5 percent of total sales.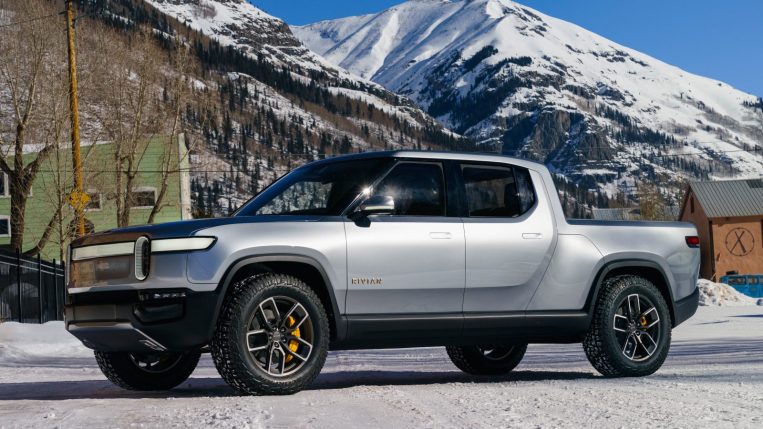 New Electric vehicle Brands and Models Entice New EV Buyers
The increase is being driven by automakers' introduction of a wider range of electric vehicles. Analysts at Kelley Blue Book discovered a minimum of 25 electric vehicles with at least one sale in the last quarter. 
With 63,386 sales between October 1 and December 31, the Tesla Model Y was again the best-selling solely electric car in America. The GMC Hummer EV finished last, with a score of 1. The Hummer, on the other hand, arrived just as the quarter came to a close, with sales starting just before the quarter finished. There is an expected increased revenue in the first three months of 2022.
The very first electric pickups arrived in garages in America in the fourth quarter, with 575 people purchasing a Rivian R1T. With the introduction of the Ford F-150 Lightning in 2022, that segment is expected to develop significantly.
Tesla topped the EV industry, accounting for 72 percent of all-electric vehicle sales in the third quarter, with a lightning-bolt-styled T on the hood. However, significantly understates the results of the now-Texas-based corporation. Tesla topped the total luxury market in the United States, surpassing BMW, Lexus, Audi, and Mercedes-Benz.
Hybrids continue to outsell EVS
However, hybrid automobiles that use both electric powertrains and gasoline outsold pure electric cars. In 2021, hybrid vehicle sales increased by 84 percent year on year, with Toyota topping the list. Over half of the almost 1 million hybrid vehicles sold in the United States last year bore a Toyota or Lexus logo.
In the final quarter, the Toyota RAV4 Hybrid was America's best-selling hybrid, with over 46,000 people getting one. Consumers keep complaining that electric cars are too expensive, and there are still issues regarding the range and availability of charging points. 
Nonetheless, interest in EVs has never been greater. Despite all the challenges, approximately half a million people purchased an electric vehicle in 2021. KBB analysts estimate that as EV supply grows and capability develops, even more purchasers will make the switch in 2022.