Six of the seven Last Call special editions, which mark the end of the Challenger and Charger as we know it, have already been unveiled by Dodge. The Charger Daytona SRT concept foreshadows the imminent replacement of muscle cars with electric models. 
Dodge has now announced that the debut of the final Last Call vehicle has been postponed from the 2022 Specialty Equipment Market Association (SEMA) show. This was meant to happen this November in Las Vegas, Nevada.
Dodge claims that the reveal will be postponed until "product and supply challenges" have been resolved. As of yet, Dodge hasn't given any hints as to what the upcoming Last Call vehicle might be. 
The likelihood of which model will make up the final special edition are equal because Dodge has so far unveiled three Challengers and three Chargers, but we predict it will be the more flamboyant Challenger coupe.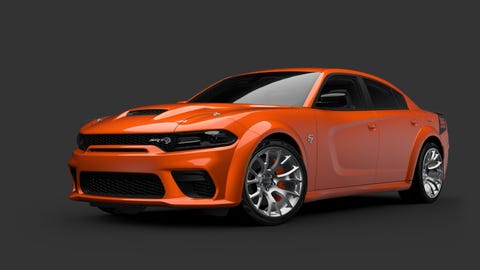 We're not sure what will power this Last Call model, but so far every special edition has either had a  6.4-liter Scat Pack V-8 or a 6.2-liter Hellcat supercharged V-8. The 6.2-liter Demon edition of the car, which has more than 800 horsepower, may up the ante in the final model.
Whereas other Last Call models paid homage to vintage automobiles like the King Daytona or the Black Ghost, others revived classic Dodge names like Super Bee or Swinger. Once the concluding Last Call Dodge is disclosed, we won't be shocked to see another familiar name.