The Skoda Vision 7S concept car will soon take the form of the images you can see above. Who knows if it will ever go into production after that, but a seven-seat EV SUV is unquestionably just up Skoda's alley. Yes, you will likely see it in showrooms in a couple of years.
According to Skoda, the Vision 7S concept will showcase the company's new design language when it debuts, with a revised front end being the most noticeable difference. 
Look at the T-shaped headlight/daytime running light combination, the bigger closed-off grille, and the lower vertical air intakes. Looks quite big, don't you think?
The new design language, according to Skoda, is based on established brand characteristics such as sturdiness, functionality, and originality. Some of its features include durability, sustainability, and space.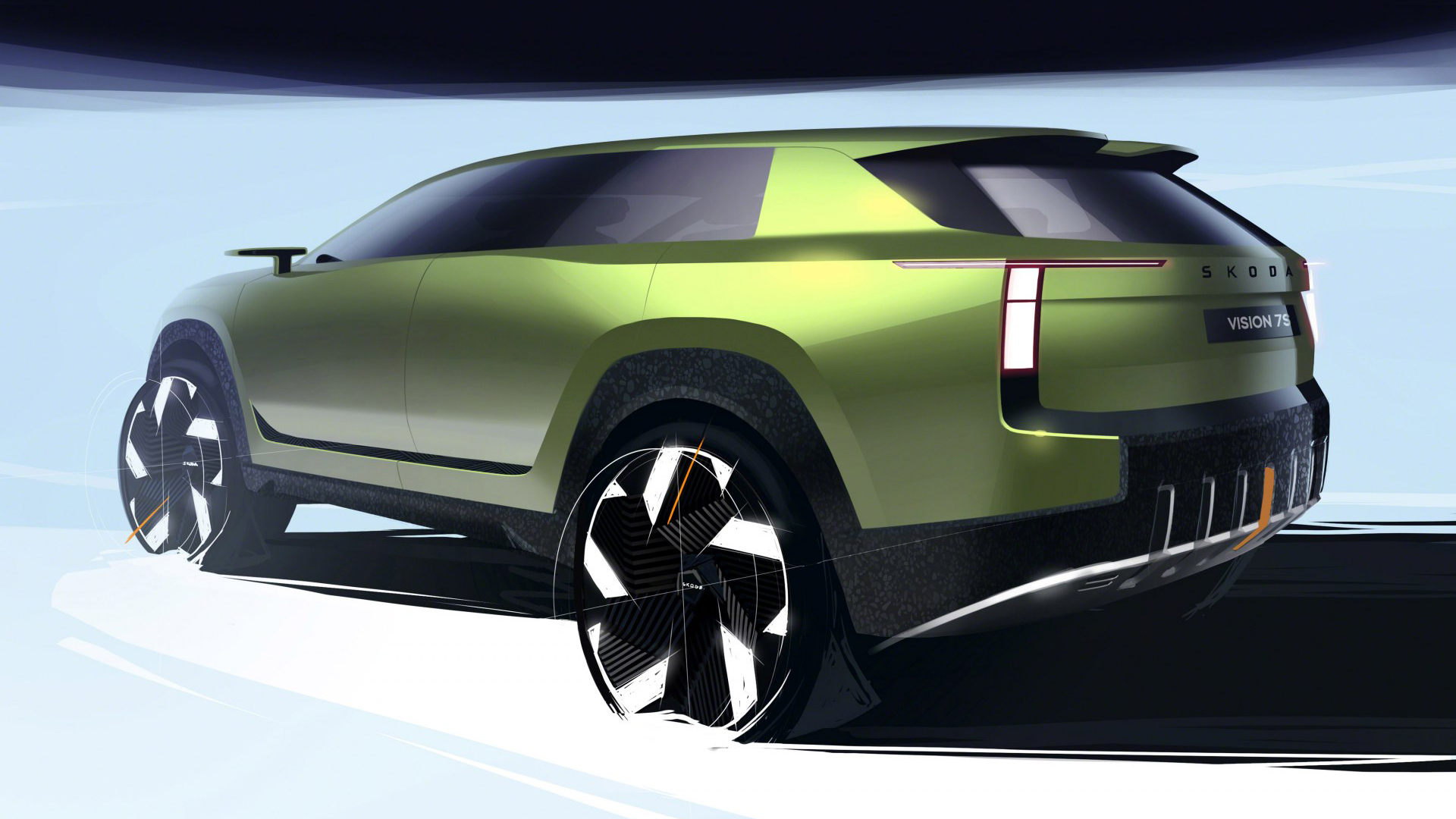 The Czech company previously revealed a schematic of the Vision 7S's interior a few weeks ago, showcasing seating for seven with a child seat installed in the middle, a complete glass roof, and a dash that recedes when the vehicle is stopped in "Relax mode."
Additionally, according to Skoda, the design would have "movable interior parts" and balanced digital controls and haptics ratio.
Will the general public embrace a Skoda electric vehicle with seven seats?