How The Audi Quattro Became The Most Iconic Rally Car Of All Time
Audi upped the ante once more in early 2019, having sent an e-tron at full speed up an icy, snow-covered 85 percent gradient ski slope in the Alps. According to Audi,  Mattias Ekström, rallycross world champion, ventured into this feat on the new electrified Audi SUV to demonstrate that the brand's electric car was ready to play. 
The impressive stunt paid homage to the world-famous Audi Quattro commercial from 1986. The Audi 100 Quattro ascended a comparable ski slope to the top back then. Audi's groundbreaking quattro technology enabled this incredible stunt, just as it did in 1986 and 2019.
After 35 years of quattro innovation, all Audi models will be available with quattro drive in various configurations by 2022. Audi reports that over eight million all-wheel-drive orders have been put. However, when the very first Audi Quattro was unveiled at the 1980 Geneva Motor Show, it was the globe's first lightweight, high-speed four-wheel-drive automobile. From 1981 to 1987, the car won world rally championships and became a legend.
The Audi Quattro Golden Years: 1981-1987
According to Snap Lab, the Audi Quattro was the very first four-wheel-drive rally vehicle and had an unrivaled edge over other rally teams for a long time. Audi won rallies in Sweden and the United Kingdom in 1981, its debut year, with Hannu Mikkola at the wheel. The car was powered by a 2,144 cc inline 5-cylinder engine with an intercooler and a turbocharger and intercooler. With 200 horsepower, it could accelerate from 0 to 62 mph in 7.1 seconds and reach top speeds of over 136 mph.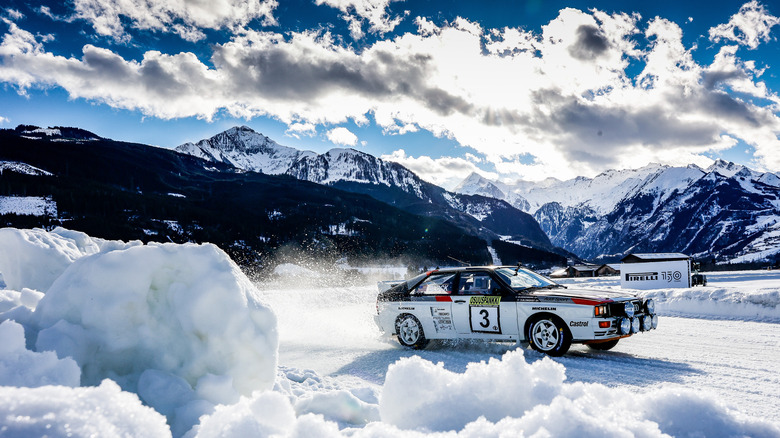 Audi won the race in Finland the same year, but the Quattro was just getting warmed up. One year later, in 1982, it won seven rallies and was crowned world champion thanks to upgrades that increased horsepower to 350. The innovative A2 version arrived in 1983, and the A1 version won five WRC races. That same year, Hannu Mikkola won the world championship. 1984 followed, and it proved to be Audi's most triumphant year. 
Stig Blomqvist was awarded the title of new world champion, and Audi finished second. Its vehicles, the Audi Quattro A2 and the Audi Sport Quattro S1, were the absolute greatest. The Audi Sport Quattro's second-generation arrived with an aggressive 500 bhp. The Quattro S2 also had an assertive aerodynamic appearance, with front and rear wings and spoilers. It went from 0 to 62 mph in 3.1 seconds.
Although Group B rally cars were banned in 1987 and Group A vehicles replaced them, the Quattro's legacy could not be shaken: 23 WRC victories, two driver titles, and two manufacturer titles.
Behind the Quattro wheel in 1984 and 2022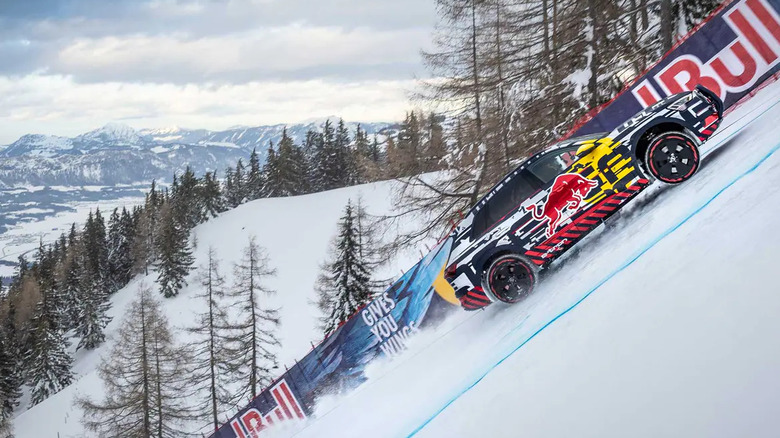 Stig Blomqvist, the initial Quattro pilot and 1984 World Champion, shared his experience behind the wheel with Audi during an interview on quattro technology throughout two generations. Blomqvist's most vivid memory is of the Monte Carlo race in 1984. Blomqvist explains how other vehicles were skipping and being flung out in the bends at the time. 
"In those conditions, no one could beat the Quattro," Blomqvist said. He described how the racetrack was slippery and slick because it had snowed and just him and his teammates were in the original Quattro (the one and only car with the all-wheel drive then). The other drivers were having a difficult time. Audi claims that its quattro technology is not only for racing, but also provides the ideal safe drive and road trip vehicle for any driver facing challenging conditions.