A 17-year-old Volvo V70, as well as eleven modern cars were put against each other by We Car Owners (Vi Bilägare), with the Volvo V70 meant to act as a benchmark as it does not have a touchscreen. The conclusion was that you, the consumer, would be better off with an old Volvo wagon.
VB conducted the test by driving the Volvo V70 (2005 model) and other contemporary cars made by Volvo, Mercedes, BMW, Hyundai, Dacia, VW, Nissan, Seat, MG, Subaru and Tesla at 110 kph (or 68mph).
The test drivers were required to perform routine actions while driving, such as turning on the radio and tuning in to a certain station, resetting the trip computer, turning up the climate control a few degrees, turning off the center display, running the seat heating, and so forth.
Each test driver took time to become accustomed to how to achieve their tasks before setting off on an enclosed runway. The time they took to do their tasks and the distance they drove with their eyes off the road was measured.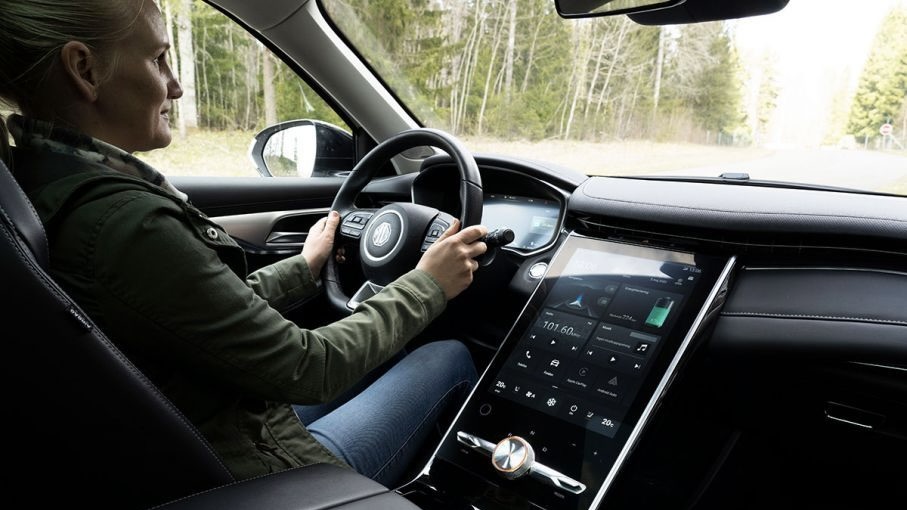 As expected, and exposed by our headline, the Volvo V70 blew the rest of the automobiles out of the water. Its driver was able to do all the required tasks within 10 seconds, and he could drive with his eyes off the road for 306 meters. The MG Marvel R SUV, in comparison, was the worst performer with its statistics coming in at 44.6 seconds and 1372 meters respectively.
Assuming that the MG is just displaying the features that made it a winning car years ago, let's look at the BMW iX. Getting a BMW iX- while overlooking the Ioniq 5- means that you need to triple the distance you will spend with your eyes off the road to change some settings on your car.
The Seat Leon, Nissan Qashqai, VW ID 3, Tesla Model 3 or Ioniq 5 do not fare any better when adjusting settings while driving- their statistics range from 717 meters for Tesla and 895 Meters for the Seat Leon. Even a Mercedes and Subaru would take twice as much time as the Volvo V70.
It's commendable that the Model 3 managed a middle outcome despite the fact that all of its features and meters are controlled by a single touchscreen.
The Volvo C40 took 417 meters with the screen off and the heating on before it was ready for bum-warming, but, luckily, the Dacia Sandero took just 414 meters, the shortest distance of any touchscreen-equipped vehicle.
The bottom line is that you should check to see whether the manufacturer hasn't tried to cram too many things into it if you want a new car with a screen rather than an old Volvo.