For the first time, Elon Musk unveiled the design of the Tesla Semi in 2017. According to Musk, the battery can carry a maximum load of 80,000 pounds for up to 500 miles. The Tesla Semi could be charged for thirty minutes at one of the mega charger stations, extending the battery's range by 400 miles. Although production of the Tesla Semi was meant to begin in 2019, it never did.
Tesla attributed the production hold-up to battery shortages and supply chain problems. Before beginning work on the Tesla Semi, Tesla also needed to expand its Nevada Gigafactory. The Nevada Gigafactory has built over 1 million battery packs since it began operating (according to Inside EVs). But not even one Tesla Semi has yet been sent from its manufacturing plant in Nevada to be delivered to a customer.  
Tesla's CEO stated in October that the Tesla Semi was set to be delivered on December 1st and that production had started. The countdown has already begun for Tesla, and we anticipate that the unveiling will take place at the Nevada factory. The 100-unit order from Pepsi will receive the electric truck. According to investors, Tesla's stock price rose by 7.7% on Wednesday, likely in anticipation of the company's first Semi delivery.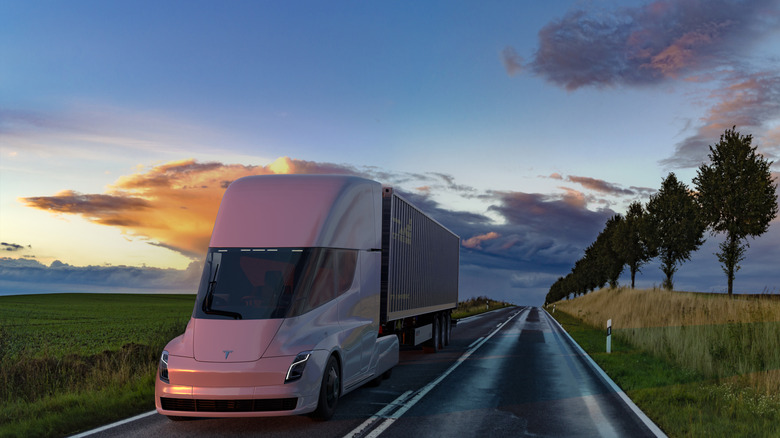 The "Tesla team just completed a 500-mile drive with a Tesla Semi weighing in at 81,000 lbs," Musk wrote in a tweet. However, it's uncertain if Tesla will adhere to the initial $180,000 value it planned to sell at when it was confirmed in 2017. Musk claimed that the company is trying to deal with supply chain problems and market inflation. 
Tesla, on the other hand, offers a less expensive semi that will cost around $150,000, but its maximum range at full load is only 300 miles. As of right now, the only way to know if the specs live up to what was promised five years ago is to wait until it is actually on the road.