A fire safety issue has prompted Ford to recall 39,013 Expedition and Navigator SUVs. According to the company, the units that are subject to the recall pose a risk of catching fire under the hood. The fact that the fire risk exists even when the engine is turned off and the car is parked is strange — and genuinely mindboggling. 
As a result, Ford has requested that owners of the above-mentioned SUVs park their vehicles outside so that they do not burn down their driveway, garage, or even other vehicles in a parking lot. Additionally, owners of the directly impacted SUVs have been advised to park their cars away from structures due to the risk of fire.
The fire typically begins at the back of the engine section, spanning the car's passenger area, according to complaints filed with the NHTSA and Ford's own inquests. Ford claims they haven't figured out what's causing the hood inferno risk in their SUVs. 
There have been 16 reports of Navigator and Expedition cars catching fire thus far, but the corporation only began looking into them in March 2022. Ford also recalled more than 730,000 SUVs and pickup trucks several weeks ago due to fire hazards.
Which Ford models are impacted?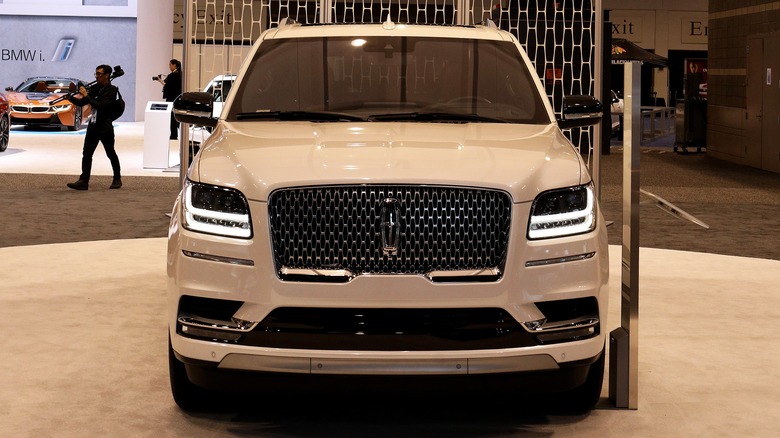 The Navigator and Expedition SUVs assembled in the United States between December 1, 2020, and April 30, 2021, are included in this recall, according to Ford. Ford encourages owners of these models to visit NHTSA.gov/recalls and enter their 17-digit VIN number to see if their car is impacted by the recall. Owners can also call Ford's toll-free number (1-866-436-7332) for more information.
It's important to note that 14 of the 16 fires involving the aforementioned cars involved SUVs rented from rental agencies. According to Ford, 12 out of 16 fires occurred while the car was parked and turned off, three fires occurred while the car was turned on and being driven, and one fire occurred while the car was parked with the engine running. Ford will contact affected users through messages and email within the Lincoln Way and FordPass apps, in addition to a public announcement to the press.
Despite the fact that only one customer has been injured, Ford has not asked customers to stop driving these SUVs. Ford has recommended all affected car owners contact their local dealership and have their vehicles inspected for potential fire hazards.